Miami, Florida, May 10, 2021 – DigitalEra, a premier IT security solution provider of network and cybersecurity products and services, announced today that CRN®, a brand of The Channel Company, has named Ana Curreya, Director of Field & Channel Marketing, to the highly respected Women of the Channel list for 2021. This annual list recognizes the unique strengths, vision, and achievements of female leaders in the IT channel. The 2021 Women of the Channel list acknowledges women from all over the IT channel, including vendors, distributors, and solution providers.

The women honored on this year's list pushed forward with comprehensive business plans, marketing initiatives, and other innovative ideas to support their partners and customers, helping them through the uncertainty brought on by the global COVID-19 pandemic. CRN celebrates these exceptional women for their leadership, dedication, and channel advocacy.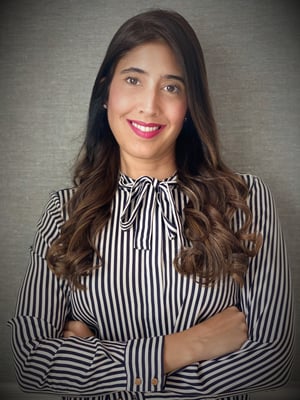 Ana started her career working at McAfee where she fulfilled multiple channel roles throughout 10+ years. She led channel marketing communications for Latin America and later transitioned into a global role where she planned and executed major corporate events. She joined DigitalEra Group in early 2018, bringing her B2B tech industry knowledge to lead all company marketing efforts. Through the adoption of new technology to streamline processes, she has executed multiple programs through the channel, that have driven tremendous growth in the company's demand generation strategy.

"Ana has demonstrated that even through times of disruption, she's able to execute fearlessly with remarkable perseverance," said Patrick Dyer, CEO and President at DigitalEra Group. "As soon as we were in global lockdown for the pandemic, she quickly shifted our channel marketing strategy and executed numerous successful field marketing events through the channel, which significantly contributed to our sales pipeline and sourced new customers for sales. Ana exemplifies DigitalEra's core values and I'm proud to see her recognized on the 2021 CRN Women of the Channel list."

"CRN's 2021 Women of the Channel list acknowledges accomplished, influential women whose dedication, hard work, and leadership accelerate channel growth," said Blaine Raddon, CEO of The Channel Company. "We are proud to honor them for their many accomplishments and look forward to their continued contributions to the IT channel."

The 2021 Women of the Channel list will be featured in CRN Magazine on May 10th and online at www.CRN.com/WOTC.


About DigitalEra
DigitalEra is a leading solution provider of network and cybersecurity products and services, serving major business, education and governmental agencies throughout the US. In addition to access to the most sophisticated and effective security products, DigitalEra provides expert guidance on use as well as ongoing security counsel and insights that help their clients prevent security breaches and mitigate threats. For more information, visit:www.digitaleragroup.com.
Follow DigitalEra Group: Twitter, LinkedIn and Facebook.
About The Channel Company
The Channel Company enables breakthrough IT channel performance with our dominant media, engaging events, expert consulting and education and innovative marketing services and platforms. As the channel catalyst, we connect and empower technology suppliers, solution providers and end users. Backed by more than 30 years of unequalled channel experience, we draw from our deep knowledge to envision innovative new solutions for ever-evolving challenges in the technology marketplace. www.thechannelcompany.com