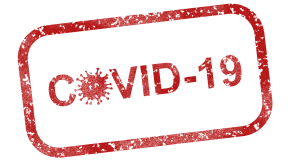 Avoid Phishing Attacks during COVID-19 Crisis:
How to Recognize Malicious Coronavirus Phishing Scams
As the struggles to contain the COVID-19 pandemic increases, people are scrambling to find trustworthy information about the spread of the disease. Unfortunately, spammers and scammers are using the situation to take advantage of people.
Please refer to the following overview to help you fight against phishing attacks and malware to avoid being scammed during the coronavirus outbreak:
Check the sender's email address. With all the phishing scams, check that contact names match the actual email address they're sending from, use two-factor authentication if possible.
Try not to click! If it's a link and you're on a computer, take advantage of your mouse's hover to closely inspect the domain address before clicking on them.
Do not download files from unfamiliar people. Avoid opening attachments from any external email addresses or phone numbers.
Don't respond to texts and emails about checks from the government. Anyone who tells you they can get you the money now is a scammer.
Watch for emails claiming to be from the Centers for Disease Control and Prevention (CDC) or experts saying they have information about the virus. For the most up-to-date information about the Coronavirus, visit the Centers for Disease Control and Prevention (CDC) and the World Health Organization (WHO).
Ignore online offers for vaccinations or cures. There currently are no vaccines, pills, potions, lotions, lozenges or other prescription or over-the-counter products available to treat or cure Coronavirus disease 2019 (COVID-19) — online or in stores.
Do your homework when it comes to donations, whether through charities or crowdfunding sites. If someone wants donations in cash, by gift card, or by wiring money, don't do it.
Phone Calls / Robo Calls: If you get a call offering any free good or service to you at this time, there's a better chance that it's a scam than it is something legitimate. Ignore it.
Mobile Phone Ransomware: Avoid downloading applications that pretend to be helpful or to provide critical medical information. This most probably installs malware.
Get our team's opinion, we are here to help!

DigitalEra Group's primary concern is the health and well-being of our customers, employees, and partners, and we are fully committed to continuing to support you during this challenging time. For more tips and information please visit the Federal Communications Commission COVID-19 Warnings and Safety Tips page here.

If you need any further assistance or would like to discuss additional measures, please reach out to us at support@digitaleragroup.com or call 786-621-8600.