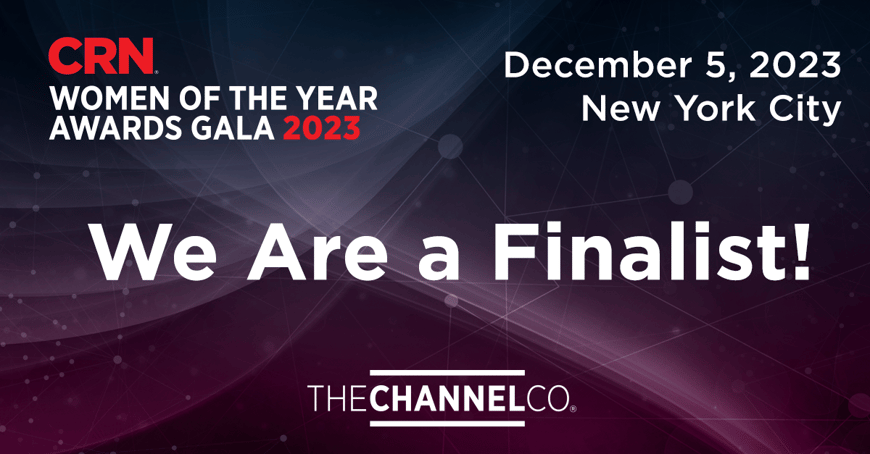 CRN has selected DigitalEra as a Finalist for the Community Impact Award

Miami, Florida, September 13, 2023 – DigitalEra has been recognized as a finalist for the Community Impact Award, in the inaugural CRN Women of the Year Awards. Hosted by The Channel Company, these awards honor exceptional women, companies, and allies who have demonstrated outstanding leadership and innovation within the IT channel and tech industry. The CRN Women of the Year Awards celebrate DigitalEra's remarkable commitment to driving positive change in the tech landscape through local community contributions and philanthropic actions the company has taken to build the world around it. The awards reflect DigitalEra's dedication to fostering diversity, inclusion, and excellence in the industry.

"We are proud to recognize the remarkable accomplishments of DigitalEra and all the finalists of the CRN Women of the Year Awards," said Blaine Raddon, CEO of The Channel Company. "These outstanding individuals, companies, and allies are reshaping the IT channel, inspiring future leaders, and contributing to the growth and innovation of the industry. We salute their achievements and look forward to their continued impact."

"We're deeply honored and humbled to be selected by CRN as a finalist for the Community Impact Awards", said Patrick Dyer, CEO & President of DigitalEra. "Our mission has always been about more than just cybersecurity – it's about sparking economic development growth through local community contributions. Our co-founding of Secure Miami Conference, South Florida's Premier Cybersecurity Conference, our partnerships with academic and philanthropic organizations, and our commitment to knowledge sharing are all expressions of this mission. This recognition reaffirms our dedication to our core values, and we're excited to continue driving positive change in both the cybersecurity industry and our local community."

The CRN Women of the Year Awards are a testament to the influence of women, companies, and allies in driving meaningful change in the tech sector. The awards recognize not only individual achievements but also the collective efforts of organizations dedicated to advancing diversity and driving progress. The winners of the Women of the Year Awards will be announced at the Awards Gala, happening on December 5, 2023 in New York City.

To learn more about the CRN Women of the Year Awards and view the full list of finalists, visit: https://event-na.thechannelco.com/crnwomenoftheyear2023/en/page/home.


About DigitalEra
DigitalEra is your trusted security advisor that provides best-in-class solutions with Next Gen technologies and managed services to companies and Governments throughout the US, Latin America, and the Caribbean. Our deep technical knowledge, industry-leading certifications, and proven experience allow us to better understand our customers' needs and provide innovative solutions. We are passionate about protecting our customers. We offer peace of mind by safeguarding organizations from Cybersecurity risks and enable our customers to accelerate growth and focus on their operations. For more information, visit:www.digitaleragroup.com.
Follow DigitalEra Group: Twitter, LinkedIn and Facebook.
About The Channel Company
The Channel Company enables breakthrough IT channel performance with our dominant media, engaging events, expert consulting and education and innovative marketing services and platforms. As the channel catalyst, we connect and empower technology suppliers, solution providers and end users. Backed by more than 30 years of unequalled channel experience, we draw from our deep knowledge to envision innovative new solutions for ever-evolving challenges in the technology marketplace. www.thechannelcompany.com