Registration Now Open!

Join us on Saturday, February 8th as we bring together top cybersecurity experts to provide thought-provoking discussions and interactive presentations in our high-quality networking forum.
This year's conference theme "Expect a Breach: Don't Sleep on Cyber" will explore innovations in cybersecurity automation, diversity of incident response plans across organizations, and the impact of a breach.
Complimentary Secure Miami conference pass includes free admission to Brew Miami, Miami's hottest craft beer and food festival.
Earn a certificate of Continuing Professional Education Credits (CPEs) for attending Secure Miami Conference.
MEET OUR KEYNOTE SPEAKER: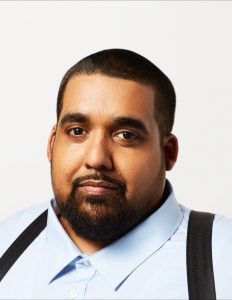 Hector Monsegur

Chief Researcher, Rhino Security Labs,

Former Hacktivist

Hector "Sabu" Monsegur is the most controversial hacker of this generation and the former defacto head of Anonymous/ LulzSec and lastly a high profile Federal informant. Monsegur's story is more tangled and complicated than many know. He grew up in the projects on the Lower East Side of New York in a family trapped in a world of poverty and drugs. His mother left him when he was young which led to a close relationship with the rest of his family and the eventual adoption of his two nieces whom he raised from when they were little girls.

Trying to find a better life for himself and his nieces, Monsegur found that his computer skills could empower him far above his socioeconomic barriers and his 9th grade education – but also led him into the dark world of hacking. Monsegur ruled the "hacktivist" scene breaching targets almost daily – from Nintendo, to News Corp, to PayPal/VISA/Mastercard, to Middle Eastern governments and to the very security firms supposedly protecting against hackers like him. That is until the FBI closed in…

About Secure Miami Conference

Florida International University (FIU), one of the top research institutions in the U.S., and Digital Era Group, a world-class cybersecurity provider in South Florida, partner together to host the inaugural cybersecurity conference, SECURE MIAMI, with the goal to educate individuals about the latest security threats and strategies as well as stimulate interest among the local IT security workforce.

Secure Miami has rapidly become South Florida's can't-miss security event of the year – drawing over 200 IT security executives and professionals in its third edition on February 2019.

For more information, visit: www.securemiami.com.

Follow Secure Miami: Twitter, LinkedIn and Facebook.

Interested in sponsoring the conference? Become a sponsor and maximize brand exposure through a range of sponsorship opportunities.

Questions? info@securemiami.com