Introducing DigitalEra's New Chief Operating Officer
Author:
Patrick Dyer
President & Chief Executive Officer
DigitalEra Group.


2021 has been a very busy year for DigitalEra Group; we've helped organizations plan, build, and run successful cybersecurity programs. We've worked 24/7, making sure we keep all of our customers safe. Our main goal for 2022 is to continue delivering service excellence while working closely with clients to improve their overall cybersecurity risk posture and resilience.
To get there, we realized we needed the expertise to oversee our administrative and operational functions and to drive efficiencies in business performance, productivity, and service delivery. So we began looking for a new Chief Operating Officer. We've had someone in this role before, but the position has been conspicuously vacant for some time now.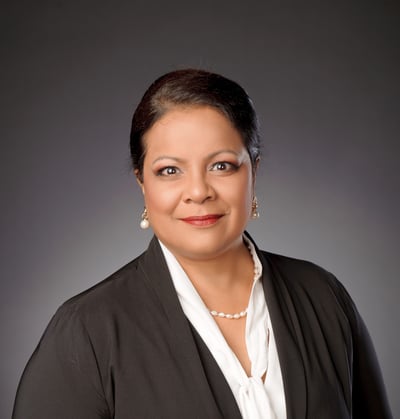 We're pleased to announce that after a lengthy search, we were fortunate to find the perfect match.
Her name is Vitra Gopee, and she is our new COO. Vitra's work and territory experience in the Caribbean will add tremendous value to our organization and we are very fortunate she has decided to join our team.
Vitra brings with her over 15 years of proven executive-level financial and operational experience that is equally matched with hands-on knowledge of Caribbean businesses and governments. Determined, she worked her way up from junior salesperson to Vice President Sales and Marketing with a leading Caribbean IT Solution Provider, Infotech Caribbean in Trinidad. Later, she relocated to Jamaica to drive P&L growth and expansion initiatives across the Northern and Western Caribbean, becoming the CEO and shareholder of Infotech Jamaica in 2007.

Her substantive career has been in Enterprise sales for regional Governments and corporations and the implementation of IT services and integrated infrastructure, ERP, and custom development solutions built around Microsoft technologies. In March 2019, she transitioned to the role of Country Lead at Continuum Jamaica, a US-based BPO company that operated out of Montego Bay with the responsibility to grow the +1,000 employee call center operations for US Fortune 500 clients in Telcom, banking, and transportation.

Vitra holds an International Masters in Business Administration, Distinction Graduate with Specialization in International Marketing from the former UWI Institute of Business, St. Augustine, Trinidad (now Arthur Lok Jack Graduate School of Business) and a Bachelor of Arts Degree, First Class Honours Graduate, Major in English with Minor in Psychology & Management from The University of the West Indies, St. Augustine, Trinidad. She is a Registered Yoga Teacher, having been certified in 2011, and has been able to integrate the practice of yoga – breathing techniques and stress release - to balance work and life commitments.
Please join us in welcoming Vitra to the DigitalEra Group Family!
Patrick Dyer, President & Chief Executive Officer, DigitalEra Group.


About DigitalEra
DigitalEra is a leading solution provider of network and cybersecurity products and services, serving major business, education and governmental agencies throughout the US. In addition to access to the most sophisticated and effective security products, DigitalEra provides expert guidance on use as well as ongoing security counsel and insights that help their clients prevent security breaches and mitigate threats. For more information, visit:www.digitaleragroup.com.